After a short time with Numbers I joined C & F Freeman (Cheriton) in 1976 as estimator and later became Managing Director of the building department. During my 18 years there I worked locally on many different projects spending much of my time on older properties.

Following Freeman's untimely closure, I was persuaded to start on my own by an eminent client. Busby's Builders was formed twelve years ago and has progressed to this day as a small family-run firm.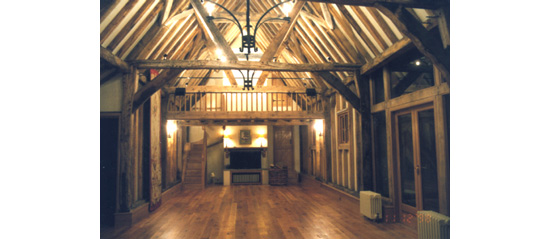 I have always maintained that you must give a good quality job at a fair price, which over the years has meant that customers return for further work. You can't get a Rolls Royce for the price of a Ford - a lot of people only look at the lowest figure irrespective of what is not included in it! I have tried to adopt this principle throughout and can say that a large amount of work carried out by Busby's Builders is from clients returning or by way of recommendation. Of course, some fall by the wayside or find another builder. Most of the staff of Busby's Builders have been there from the start, are very good craftsmen and trustworthy in all respects and this is what clients like.
I believe in trying to give a personal service even in this day and age where you are normally just a number on a computer.
In my early years I studied at Reading and then Southampton Technical College, eventually gaining membership of the Institute of Building. To this end Busby's Builders has gained Chartered Builder Status, which upholds standards and ethics of working. I enjoy a good challenging job and trying to decipher what the client really wants is definitely part of that.
My experience of older houses and works was first encouraged by my father who was a joinery specialist of repute from Tadley who gained Carpenter of the Year Award in 1979.